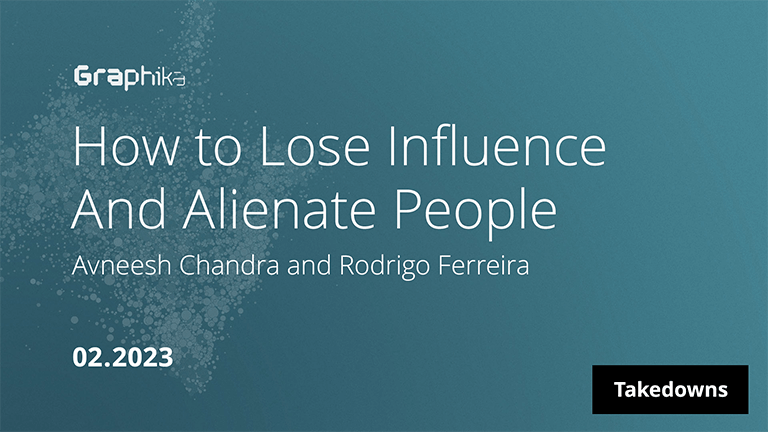 Graphika Report
Thursday February 23, 2023
How to Lose Influence and Alienate People
Avneesh Chandra & Rodrigo Ferreira
Read Full Report
Examining the Activities of Russian State-Controlled Media on Facebook and Instagram One Year After the Invasion of Ukraine
On Feb. 24, 2022, Russia illegally invaded Ukraine. The invasion started the largest military conflict in Europe since World War II and prompted social media platforms to take unprecedented actions to curtail the reach of Russian state-controlled media entities. One year on from the invasion, Graphika worked with industry partners at Meta to better understand how those actions have impacted the activities of Russian state media outlets on Facebook and Instagram.
Using data provided by CrowdTangle, we analyzed the posting volumes and engagement levels for a set of 299 Facebook pages and Instagram accounts labeled as "Russian state-controlled media" by Meta that were active between Feb. 1, 2022, and Feb. 1, 2023. Our analysis found that posting volumes and engagement levels increased in the weeks immediately prior to the invasion, and then dropped sharply following Meta's actions between Feb. 26 and March 8, 2022, to restrict the reach of Russian state media outlets on its platforms. By Aug. 24, 2022, six months after the invasion, posting volumes were down 43% and engagement levels had fallen 80% compared to the same day a year earlier.
These findings are a compelling illustration of the significant impact social media platforms can have limiting the reach of actors engaged in overt influence operations. Those same limitations, however, can also be applied to other accounts, raising important questions about when and how to use such powerful tools. As with all content moderation decisions, these questions should be subject to robust public debate. When are these actions appropriate, if ever? Once imposed, how long should the restrictions last? And what kind of precedent does this set for freedom of expression at a time when Ukraine and its people are fighting for the right to self-determination?
Read Full Report