Our platform makes complex insights easily accessible for clients, analysts, and partners. It allows us to quickly analyze structural anomalies at scale for a given campaign and to explore in-depth across all maps in a client's portfolio.
Identifying Objectives
We identify the essential public accounts and conversations to analyze based on objectives and goals. Our analysis team partners with clients on complex questions to create bespoke landscapes.
Collection can focus on objects (URLs, media stories), textual content (hashtags, terms), key accounts, or geo-bounded activity.
AI Algorithms
Our advanced machine learning algorithm discovers and maps granular communities. The network reduction process enables the discovery of communities intimately linked to the scope and object of interest.
Network Nodes
Every node represents one social media account. Nodes of the same color indicate common interests. Node size represents the number of accounts on the map who follow this account. Proximity of nodes shows how closely they are connected through their network.
Maps Portfolio
Enables analysts to cross-analyze campaigns across their entire library.
Data Reports
Export data and analysis in convenient formats for further investigation.
API Integration
Graphika's API enables integration with existing analytical dashboards and tools.
Live Data
Maps are updated with live content.
Activity Over Time
Graphika's proprietary Chronotopes analyzes interactions with a particular story, hashtag or media object both over time and across the set of clusters and groups in a map.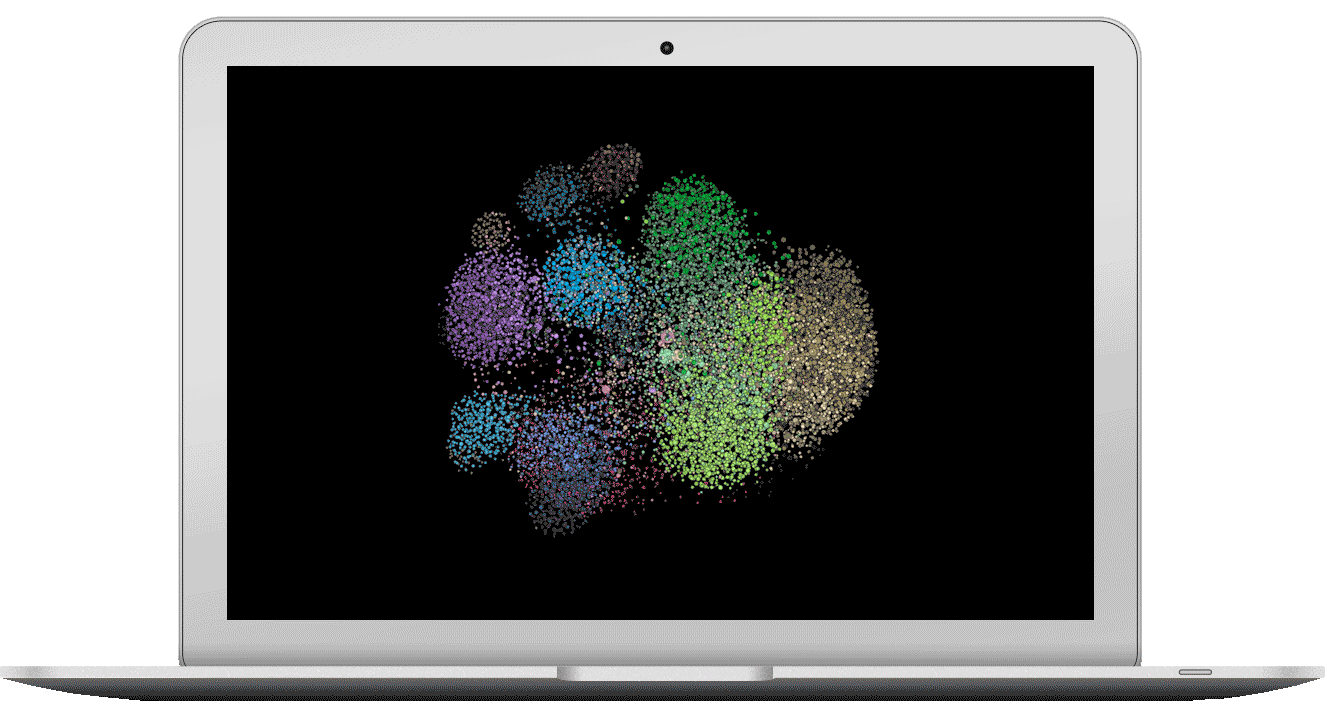 Unlock the Power of Network Intelligence
We love solving difficult problems. If you're ready to learn more about the Graphika difference, let's connect and discover what we can do for you.