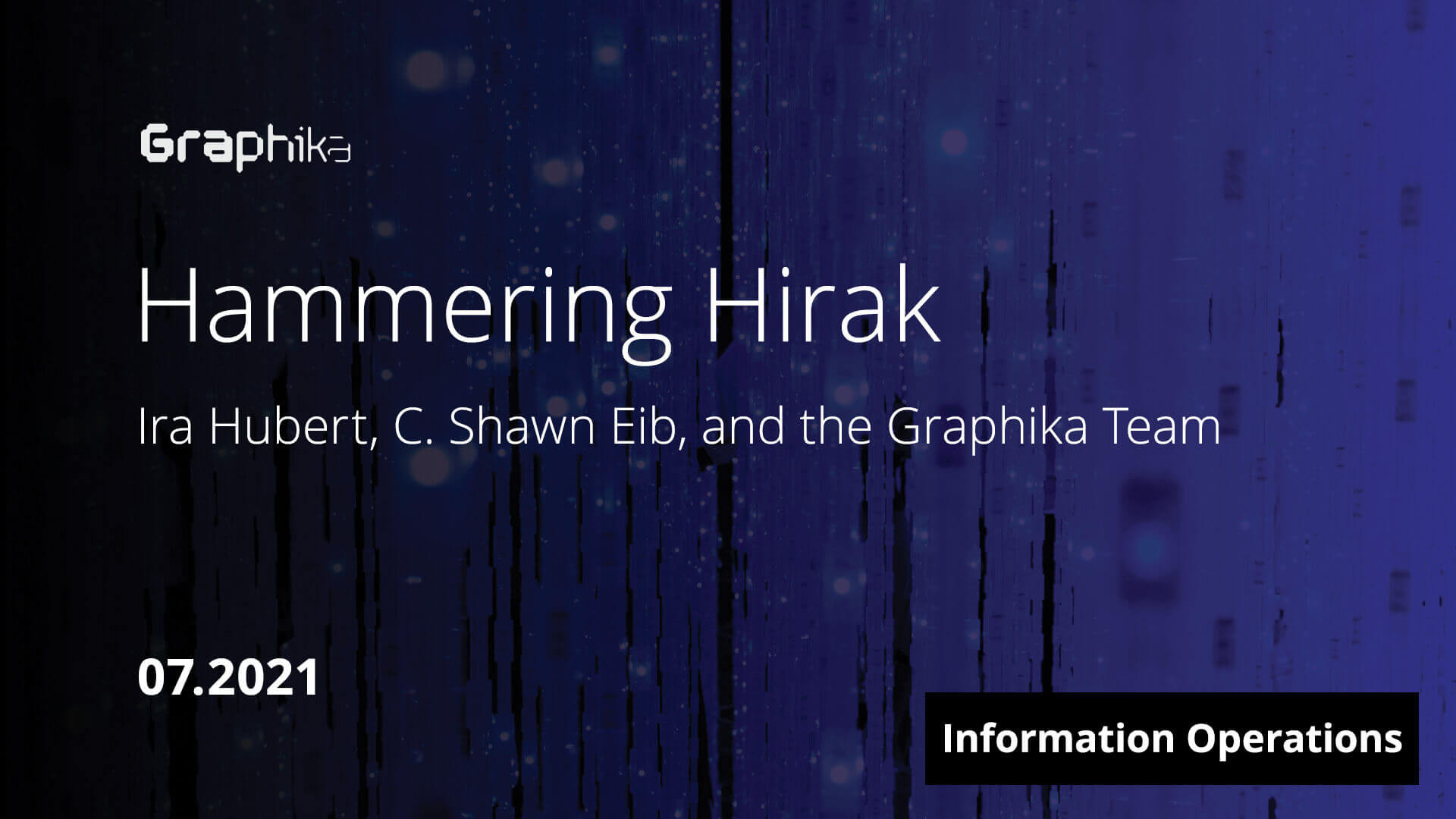 Graphika Report
Thursday July 22, 2021
Hammering Hirak
Ira Hubert, C. Shawn Eib, and the Graphika Team
Read Full Report
Exposing a Multi-Year Effort to Manipulate Algeria's Online Political Discourse and Suppress Dissident Voices
Graphika investigated a network of accounts, groups and pages that originated in Algeria and engaged in "coordinated inauthentic behavior" to target domestic political audiences. On July 8, Facebook said it had removed the network, which consisted of 130 profiles, 221 pages, 35 groups and 29 Instagram accounts. Facebook shared a set of accounts, pages and groups with Graphika for further analysis before removing them from its platforms.
Our investigation found a multi-year cross-platform effort to advance the interests of Algerian President Abdelmadjid Tebboune, from his candidacy in the 2019 presidential contest, through to a constitutional referendum last year and widely-boycotted parliamentary elections in June. That activity has intertwined with a sustained campaign of harassment and intimidation targeted at Algeria's Hirak protest movement, which for the last two years has amassed thousands of people on the nation's streets calling for the ruling elite to be cast out and an end to corruption. These combined attempts to manipulate, distort and polarize the online political conversation in Algeria should be viewed in the context of the government's reported crackdown on opposition voices, and the impact of the Covid-19 pandemic which has forced many Algerians to move their demonstrations online.
The public debate on information operations often highlights how state-aligned actors use deceptive behavior across multiple online platforms to promote their own interests and points of view. This case stresses once again that they also leverage the same techniques to attack and suppress critical voices. This "patriotic trolling" phenomenon has been recorded across multiple global case studies and that poses a concerning threat to global freedom of expression.
Also of concern, the network promoted a self-styled "hacktivist" group, which posted videos claiming to show the actors compromising online accounts and mobile devices of prominent opposition figures, including alleged private messages and conversations, financial information, identity documents and other personal data. Intelligence-gathering efforts can later be leveraged to intimidate and discredit an actor's victims.
The network also operated multiple accounts posing as independent media outlets and even pages presenting as pro-democracy and civil society groups that it used to disseminate state-aligned messages.
Read Full Report