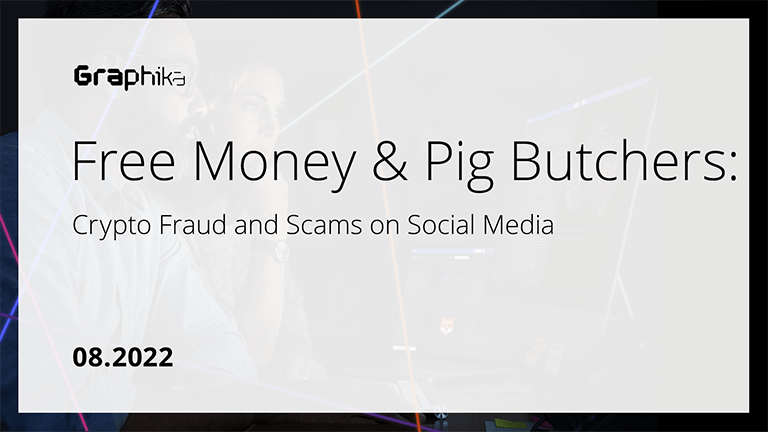 Graphika White Paper
Wednesday August 10, 2022
Free Money & Pig Butchers: Crypto Fraud and Scams on Social Media
This white paper from Graphika explores crypto fraud and scams on social media:
As the adoption of cryptocurrency and crypto wallet services continues to grow, a significant increase in crypto scams and hacking attempts have followed.
Graphika identified and analyzed nine common frauds and scams targeting users of popular cryptocurrency coins, wallets, and exchanges.
This report is not an exhaustive survey of all active online fraud and scam behavior; rather, it outlines the most common methods through which nefarious actors operate online to separate users from their coins, wallets, or credentials.
For each scam, we detail and explain the different tactics, techniques, and procedures (TTPs) employed.
Download the full report for more.